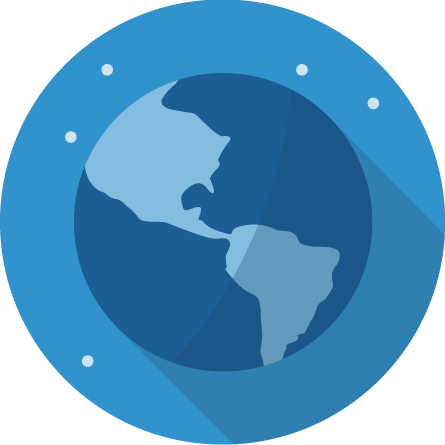 Restore Indigenous sovereignty and self-determination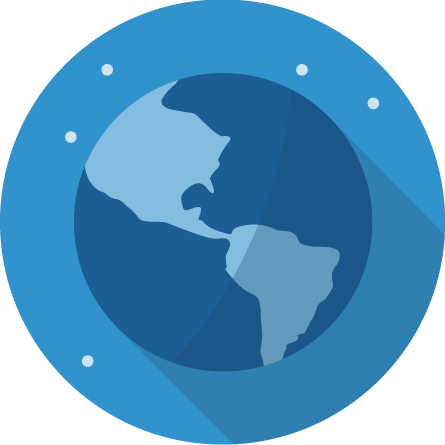 Restore Indigenous sovereignty and self-determination of land, water, and ways of life
Restoration of Indigenous sovereignty and treaty rights is imperative to climate and economic justice. The same violence that has been enacted on Indigenous communities has been waged against the land, air, water, plants, and animals. Only 4% of the United States land is recognized as tribal land, yet a quarter of the country's 1322 Superfund hazardous waste sites, as well as thousands of fossil fuel and uranium extraction projects are in Indian country. We need to look no further than the "Water Protectors" of the Standing Rock Sioux's fight against the Dakota Access Oil Pipeline to see that Indigenous leadership is at the frontlines of resistance and resiliency.
Many forms of traditional ecological knowledge and stewardship have been explicitly banned or systematically eliminated by the displacement of Native people from their territories. For example, for the last 13,000 years Yurok, Karuk, Hupa, Miwok, Chumash and hundreds of other tribes around the world have used small strategic burns as forest stewardship to clear underbrush, renew local food sources, prevent drought, and reduce the possibility of larger and more dangerous wildfires. For the last 100 years, the state of California has sought to eliminate any and all fires, leading to a historic buildup of tinder, coinciding with rapidly increasing climate change conditions. The out-of-control wildfires that tribal communities once prevented, are now ravaging the West on an annual cycle. Restoration of Indigenous rights and sovereignty over land and territories, ancestral waters, and customs and traditions, are a necessity for climate justice.
The Indigenous Environmental Network identifies the following Indigenous Principles for a Just Transition:
A Just Transition

affirms the need for restoring indigenous lifeways of responsibility, duty, and respect to the sacred Creation Principles and Natural Laws of Mother Earth and Father Sky; to live in peace and to ensure harmony with the Circle of Life, with Nature and within all Creation.

A Just Transition

recognizes the territorial integrity and rights of Mother Earth, and the integrity of her living systems; together with Father Sky that maintains consciousness, personality, and spirit for all nature, to exist, flourish, and regenerate their natural capacities. It is our responsibility to live within the natural laws and order that is sacred to all life on earth.

A Just Transition

recognizes indigenous knowledge. Indigenous peoples have a responsibility to maintain our traditional practices and sanctions for the protection, preservation, revitalization and usage of our knowledge, our languages, and our traditional intellectual and cultural properties.

A Just Transition

acknowledges we must mend and strengthen our Sacred Hoop; we must transition away from the patterns of conflict and division and confront the symptoms of colonization called

Internalized and Lateral Oppression

.

A Just Transition

acknowledges the need for a local, tribal, national and global shared-vision towards a new economy based on living in balance with the natural systems of Mother Earth.

A Just Transition

recognizes our inherent rights, sovereignty, and assertion of self determination over our ancestral waters, land and territories, and all natural landscapes, inclusive within our own laws, values, customs and traditions.

A Just Transition

recognizes the authority of our Indigenous Nations is not limited to the colonial political boundaries of the reservation and reserves; and extends over the indigenous traditional lands and treaty territories.

A Just Transition

acknowledges that Indigenous rights, customary laws and sovereignty is not defined by non-indigenous laws, rules and regulations; or by dominant society forms of governance, economic development, and corporate structures.

A Just Transition

is the right of food sovereignty in Indigenous lands and territories; with the right to define, defend and develop our own food and indigenous-based agricultural and traditional food systems. Indigenous food sovereignty includes the freedom of seed as the embodiment of bio-cultural diversity.

A Just Transition

encourages our Indigenous Nations, community and Indigenous grassroots, traditional and spiritual leadership, women societies and youth to assume their role in supporting a transition and transformation includes, but not be limited to:

Indigenous-based green economy

Native energy justice and democracy

Clean energy and energy efficiency

Green, affordable, and energy efficient homes

Community-based health care and healing centers

Sustainable community-based planning

Ecosystem restoration

Meaningful work and localized community-building jobs

A Just Transition

requires action for Indigenous Nations to establish policies on an Indigenous-based

Index for Living Well

.

A Just Transition

requires Indigenous Nations and community leaders to learn of, and, to become advocates for reducing and eliminating toxic chemicals, heavy metals and radioactive contamination that are slow to degrade, and that are persistent, bio-accumulate and bio-magnify in our traditional food web, ecosystems, and our bodies, especially within our women.

A Just Transition

inspires our Indigenous Nations to take action, calling for the U.S. and Canada to leave more than 80% of known fossil fuel reserves under the soil and beneath the ocean floor.

A Just Transition

requires the need for U.S. and Canadian governments to take action to create policies that harmonize the duty to consult with Indigenous Nations and their peoples utilizing the standards of Free Prior Informed Consent (FPIC).

A Just Transition

calls for the rejection of all market-based mechanisms that allow the quantification and commodification of Mother Earth's natural resources and processes, rebranded as 'ecosystem services', carbon trading, carbon offsets, conservation and biodiversity offsets, and financialization of Nature.

A Just Transition

demands the U.S. and Canadian governments to provide financial support for economic just transition for those Indigenous Nations that experienced these two governments playing a brokering role by introducing dirty energy and extractive mining industries into their tribal lands and territories.

A Just Transition

demands the U.S. and Canadian governments adopt and fully implement as legal policy, the United Nations Declaration on the Rights of Indigenous Peoples (UNDRIP), to be regarded as a "political, moral and legal imperative" without qualification.
Restore Indigenous Sovereignty and Treaty Rights
For example:
In 2016, after a

multi-year campaign by the Lummi Nation

and allies, the Army Corps of Engineers affirmed the Federal Government's treaty agreement to uphold Lummi fishing rights in the Salish Sea.

Recognition of the Lummi treaty rights

meant a denial of Pacific International Terminal's permit to the build the Cherry Point Coal Export Terminal. The proposed terminal would have the been the largest in North America, annually shipping 48 million metric tons of coal from the Powder River Basin to overseas markets.
Invest in Native American economic democracy and land justice initiatives
Invest capital and training resources to support Native CDFIs, worker cooperatives, credit unions, and community development corporations
For example:
First Nations Oweesta Corporation

is a community development financial institution that offers financial literacy training, technical assistance, investment, research, policy advocacy, and lending to Native communities. They direct their strategies and services at the financial hurdles placed in front of Native communities, who have been systematically under-invested in and excluded from economic participation.

Thunder Valley Community Development Corporation

is an organization led by young members of the Lakota nation on the Pine Ridge Reservation. The CDC provides workforce development, education, childcare, housing, and other community services, rooted in Lakota culture. They have started a Quilters Cooperative, built sustainable housing, and created greenhouses and other infrastructure to guarantee food sovereignty. Their community economic development work is focused on creating systems that are restorative to people, culture, and the land.
Establish Community Land Trusts and other designated urban land and affordable housing for Urban Native Populations

According to the 2010 Census, 71% of Native Americans live in urban settings. These urban native communities experience disproportionate levels of homelessness and employment. There must be dedicated low-cost housing and community-controlled land for urban Native Americans.
For example:
Sogorea Te Land Trust

is a Native Women-run community land trust on Ohlone land in the Bay Area of California. The Ohlone people were originally displaced from this land, and now are re-asserting their rights to the land through a community land trust that is supported by a combination of donations and a voluntary local tax called the Shuumi Land Tax. Their work serves as a model for compulsory municipal taxes that establish protected land trusts for urban native communities.

For example:

Nesika Illahee

, which means "Our Place" in the Chinook language, is a 59-unit affordable housing complex in NE Portland, OR for tribal members and native families.