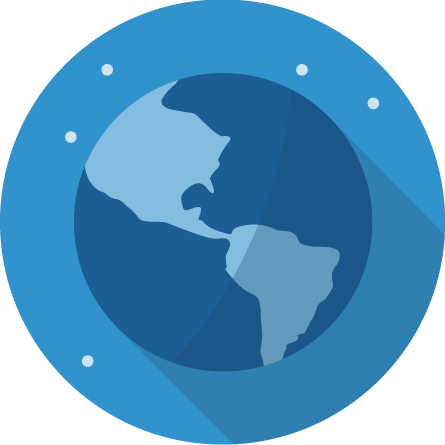 Power communities with energy democracy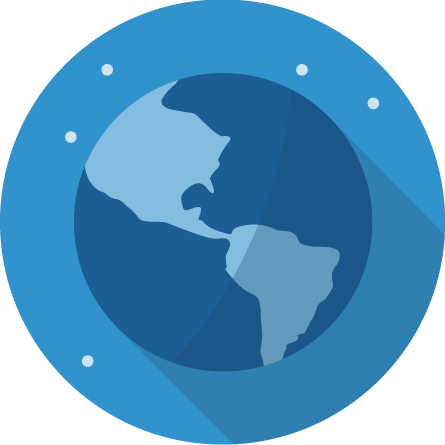 As much as the climate crisis has been a crisis of fossil fuels, it has also been a crisis of ownership. Fossil fuel corporations not only drive the use of dirty energy, but they are also some of the most powerful political actors in the world and have had a stranglehold on democracy since the industrial revolution. Many of these fossil fuel corporations have used blatant violence to quell protest and protect their interests, such as Shell and Chevron in Nigeria. Simply transitioning from dirty energy to renewable energy, without dramatically changing the ownership of our energy system sets us up for further monopolies, corruption, and violence. 
Within climate justice spaces, there are multiple frameworks for energy democracy, but the heart of them is aligned: Energy democracy recognizes the need to fully transition the fuel we are using as well as who owns it and how it is governed. Our energy systems must restore community governance to meet community needs, do no harm to people or the environment, and support local health and local economies. 
The California Environmental Justice Alliance defines energy democracy based on ten principles: Distributed power, worker and community-control, renewable energy for all, corporate accountability, frontline leadership, indigenous sovereignty and land stewardship, environmental justice, equitable emergency planning, protect workers, investment in climate resilience. 
The Institute for Local Self-Reliance's framework of energy democracy asserts the necessity of four key shifts: Distributed power, decentralization, democratic ownership, and disruptive technology. 
In terms of implementation, critics of the Green New Deal have attempted to cast doubt on scaleable, government-supported energy transition projects, despite the fact that there is a strong precedent for it. In the 1930s, 90% of rural homes in the US were without electricity. For private utilities, reaching rural communities was not a priority because it was higher effort and lower profit than urban centers. Under the New Deal, President Roosevelt established the Rural Electrification Administration to put people to work electrifying rural communities through rural electric cooperatives. Today there are 900 rural electric cooperatives in 47 states, serving 42 million people. Furthermore, they serve 93 percent of the country's "persistent poverty counties", which means that those communities who are struggling with the highest utility bills are actually often member-owners of an energy cooperative.
While the boards of these cooperatives rarely reflect the communities they serve, and most have dirty energy portfolios, there is a significant organizing opportunity within member-owner communities to reclaim their rights to energy governance, increase efficiency, decrease utility rates, and transition to renewable energy sources.

NEC's Rural Electric Cooperative Working Group
Establish Energy Improvement Districts
Establish

Energy Improvement Districts

that focus resources and set equity standards for energy democracy within communities most impacted by energy injustice. Possible initiatives under and EID law, as outlined by the

Center for Social Inclusion

, include: 

Designate neighborhoods or tracts of land for rezoning and dedicated investment for community-led development of local energy solutions. 

Establish a trust to channel public funding, bonding, private investment, and technical assistance to Energy Improvement Districts

Utilize community spaces such as schools, community centers, faith centers, libraries, post offices, and parks to host both participatory energy planning processes and sites of small-scale renewable energy generation/ zero-waste systems.
Establish a Community Ownership Power Administration
For example:
 In 2018, the Camp Fire tore through the town of Paradise, CA. Ultimately the town was 95% destroyed and there were 85 casualties. It was the deadliest, most destructive, and most expensive fire in California history. The fire was caused by a faulty powerline owned by investor-owned utility Pacific Gas and Electric (PG&E), who filed for bankruptcy in 2019, and has a

long history of negligence resulting in ongoing legal and financial troubles

. Later that year, PG&E created intentional black outs throughout Northern California, with some customers losing power for a week, to avoid liability for further fires. Grassroots organizations have launched a

utility justice campaign

to stop a PG&E bail-out and dozens of

local officials

want to buy-out PG&E to transition it to an energy cooperative.
Offer democratic financing and training for new community utilities to get started

Resource existing community utilities and cooperatives to transition to renewable energy
Restore democratic governance of existing Rural Electric Cooperatives and resource their transition to renewables
For example:
In 2014, members of the

Choctaw Rural Electric Cooperativ

e in SE Oklahoma began to question the management of their coop. As they dug deeper into the inner-workings, and ultimately corruption, within the coop, they began a multi-year effort to take back the democractic control they were entitled to.
Ensure that existing publicly-owned energy infrastructure is transitioned to renewable energy and higher efficiency. Examples include:
Expand public transit, particularly access to rail and electric busses

Electrify vehicle fleets

Develop both small-scale distributed and utility-scale wind and solar energy

Invest resources and job training to ensure grid improvements for energy efficiency
Establish Community Choice Energy Programs for local control of local utilities through purchasing power
For example:
A Community Choice Energy Program aggregates customer purchasing power to determine their energy procurement standards. In California, these programs already serve 11 million customers. In Marin County, local effectively use their customer mandate to collectively bargain for better utility rates and renewable energy sourcing. Though PG&E is still an investor-utility, they must offer customers in Marin County the option of 50 or 100% renewable-sourced power, as well as the opportunity to power their own homes with rooftop solar that engage in net metering. Similar CCA programs exist in a number of other states, which allows to either negotiate for lower rates, renewable sourcing, or both.