Pathways to a People's Economy aims to make policy a tool for our movement – rather than an obstacle.
Pathways to a People's Economy was developed by a team of New Economy Coalition member organizations to amplify the new economy policy wins happening on the ground and provide real examples of how to shift our economic conditions from the bottom up. It provides tools for communities and organizations to make concrete policy demands to advance a new economy – an economy for, by, and with the people.
This work is the culmination of two years of research and collaboration with multiple networks, policy experts, community organizers, and stakeholders. The Toolkit contains 20 high-level policy demands, 70 detailed policy asks, and multiple organizing resources focused on four key new economy areas: worker ownership, community-controlled housing, financial justice, and climate justice. It is not meant to represent everything we need; but this is a first slice of policies that we're offering to build a better world.
Many of the policies in Pathways to a People's Economy have already been implemented and can exist within our current system while pushing its boundaries. Other policies – though not yet in practice on the ground – have the potential to radically transform our current system and move us closer to the world we need. 
Our network was and continues to be inspired by the Movement for Black Lives' A Vision for Black Lives: Policy Demands for Black Power, Freedom & Justice and Climate Justice Alliance's Just Transition Principles.
In Pathways to a People's Economy you will find policies centered on:
Justice and Equity
Policy that ensures equitable opportunities and outcomes for those who have been historically marginalized and exploited by racism, capitalism, patriarchy, imperialism and other systems of oppression. Policy that supports these communities in getting closer to collective liberation.
Sustainability
Policy that is non-extractive and not growth dependent. Policy that supports regeneration of human and natural systems, and roots wealth and power in service of human needs within a finite planet.
Democratic Participation
Policy that supports people's direct and meaningful participation in decision-making relative to their economic, social, and environmental needs.
Expanding Community Ownership and The Commons
Policy that shifts wealth and power to public or community control. Policy that expands common ownership of shared resources.
Solidarity and Mutual Aid
Policy that either actively empowers people to create structures of solidarity or mutual aid in their communities, or doesn't create prohibitive barriers to such organizing.
How can I use Pathways for a People's Economy?
We are often met with the question
"If we resist the current extractive economic model, what will replace it?"
Pathways to a People's Economy helps provide those answers.
The sample policies

and asks can be used singularly, combined, or as a whole to run policy campaigns and influence elected officials and candidates' platforms. They provide concrete steps for creating and maintaining democratically-governed and community-controlled economic models; people-centered housing development; and support for collective autonomy in moments of crisis. 

The one-pagers

can be used for lobby days to educate legislators and their staff on new economy policy or at events to inform the public about the change that is possible.

The case studies

and examples provide inspiring stories of on-the-ground wins and efforts that can seed new ideas in different regions. They also show how these policies are connected to local and long-term community-led organizing, not isolated fights.

The policy visions

can be used to shape campaign narratives and inspire the public. We know our policy needs will shift with time, but our vision for the world we want to create is consistent and can be communicated loud and clear! About the New Economy Coalition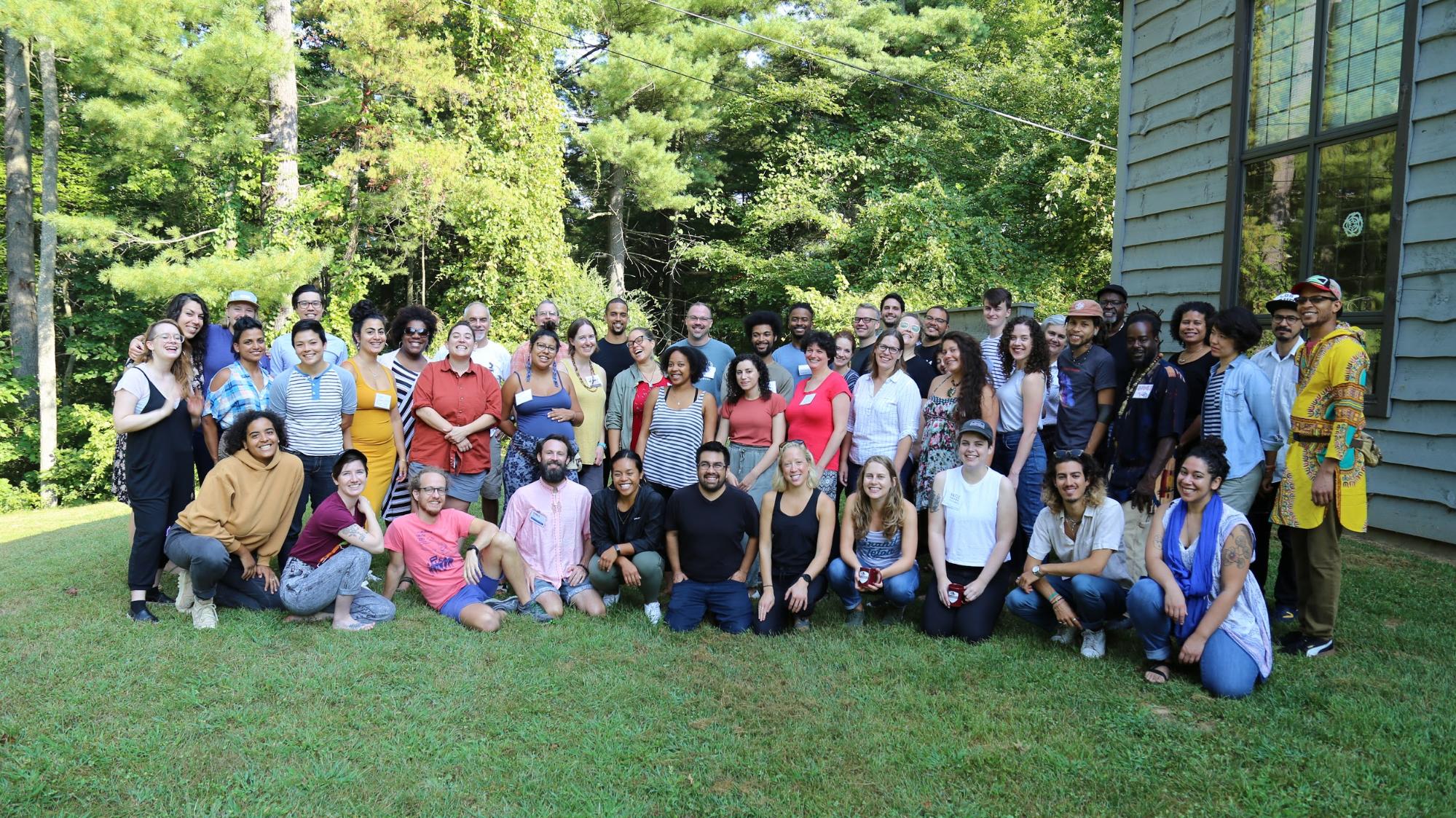 Pathways to a People's Economy is an initiative by the New Economy Coalition. Founded in 2012, the New Economy Coalition builds the collective power of the new economy movement in the United States. Our 210+ member organizations are transforming the way we live, work, eat, and do business – to keep our communities strong and our planet healthy. By building this powerful network of organizations, the New Economy Coalition is developing the connective tissue and movement infrastructure necessary to usher in broad scale systemic change.